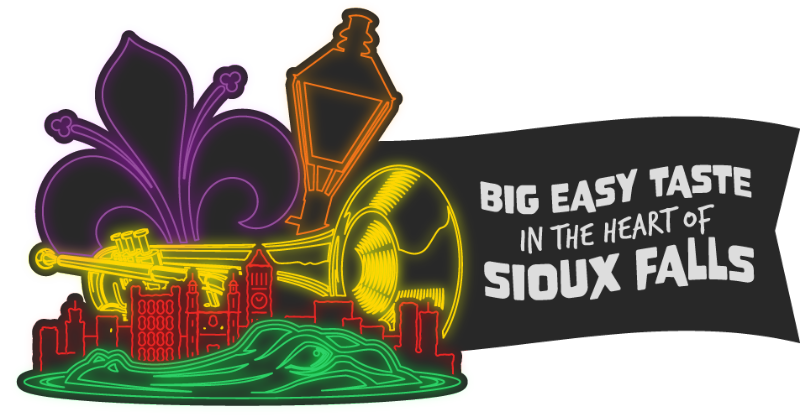 Welcome to Swamp Daddy's Cajun Kitchen
Swamp Daddy's Cajun Kitchen is a southern style restaurant with a big city feel. Located in Sioux Falls, SD, we have a full menu filled with Cajun and Creole favorites, as well as a family-friendly dining area for you and your friends or family to enjoy during your visit. Go ahead, ask around. We are one of the best locations for an evening out with friends or the whole family. We are proud to serve only the most authentic Southern tastes throughout our mouth watering menu. Next time you're in the Sioux Falls, SD area, we invite you to stop by and take a look at our menu, and put some south in your mouth!
PUT SOME SOUTH IN YOUR MOUTH!